Contact Us You have questions.
We have answers.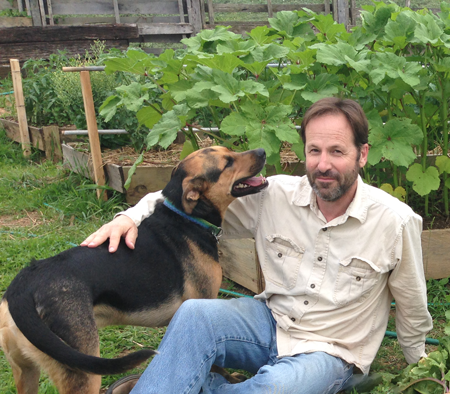 About Bruno Reich (seen with Auggie)
I believe there is no substitute for hands-on experience and a passion for being the best. After graduating with an architectural degree from the University of Maryland, I focused on designing buildings that emulated old world appeal. I saw the need to incorporate emerging trends in mass production such as pre-engineered steel into mainstream construction. During the past forty years, I've led Reich Construction LLC, a design & build firm that erects buildings. We specialize in providing engineering and design, government approvals, reliable budgeting and trained pre-fabricated steel crews to fulfill our clients' visions while saving them time and money.
Using pre-engineered steel for your building is not only cost-effective and ecologically sustainable but these buildings will remain standing for hundreds of years. What I offer my clients is a lifetime of experience making their projects a reality.
YOUR PROJECT  YOUR VISION
OUR KNOW-HOW